High Quality, Local Topsoil supplied in LARGE 1000KG BAGS DELIVERED ON A CRANE TRUCK
We supply 3 grades of High-Performance topsoil Listed below, Black Hearty which is a classic  70/30 mix general purpose topsoil, great for  seeding and general flower bed and shrub planting or Turfing, Fruit & veg mix this is typically 60/40 and then we sell our  soil conditioner  This is a strong soil improver designed for digging into heavy stiff tired ground and is a real powerhouse of a blend made up of approx 25% sand loam and 75% organic matter, our base soil is a black virgin farm topsoil that we source from Lancashire farm projects, we source it from here because it tends to be a sand based loam which is much better than the clay based loams you tend to find on heavier Cheshire farm land, we then blitz it with organic matter which basically adds some extra natural goodness. WINTER TOPSOIL SALE NOW ON !!
PRICING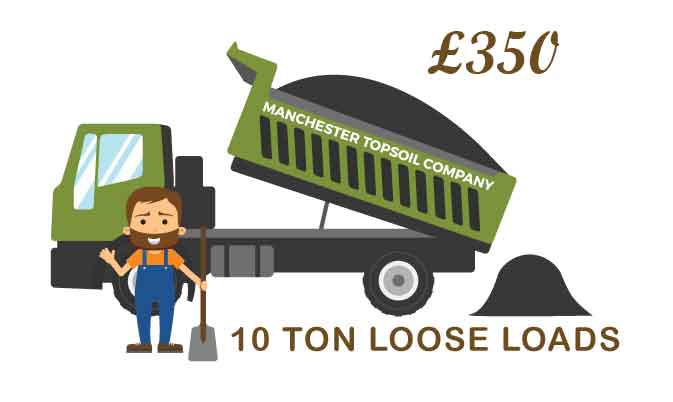 ◙  1 BAG MINIMUM COSTS £69
◙  2 BAGS COST £60 PER BAG
◙  3 BAGS COST  £55 PER BAG
◙  4 TO 9 BAGS COST  £50 PER BAG
◙  10 BAGS + £48 PER BAG!!!
◙  SAVE £££S – BUY OUT TOPSOIL WITH YOUR TURF ORDER FOR ONLY £48 PER BAG , EVEN ON JUST 1 BAG ITS JUST £48 ON THE SAME DELIVERY AS TURF !